1.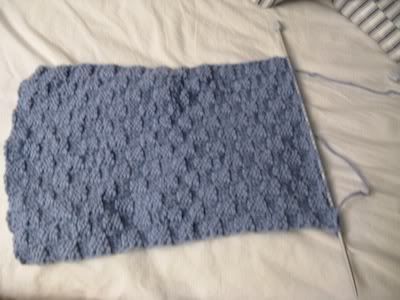 There's something about the end of the winter holidays that makes me want to take up
knitting
. XD So I've started up again, with the help of my mom (I swear, every time she sighs and takes the knitting from me to fix it/examine the problem/double-check, I'm sure she's thinking, "Y U SO DUMB, CHILD /o\" She denies it, but I know better). I still don't know which one's a purl and which one's a knit, but whatevs, this pattern seems to be working for me. :> I have too many scarves so this is going to be a bag! Exciting!
2. Photos from NYC in the cut below (not a lot of photos this time, for two main reason: 1) it was too cold to constantly dig out my camera! & 2) my camera doesn't do well at night or indoors, so the pictures didn't turn out all that well)
( +7 )
3. There is no third point. Oh, wait, yes there is. New SPN tonight! I think it's about a hooker, or babysitting, or both (or maybe it's about Alec's One True Love crossovering and turning into a monster hooker, idk). I would rather it be about a ~unicorn~.