fishpatrol
I don't know why I stopped in the first place, but I want to start drawing again (according to my "art" tag, the last time I completely a drawing was more than a year ago \o\). So, today, I pulled out my pens and coloured pencils and did a few doodles and sketches. :>
This is how SPN 7x14 could have ended: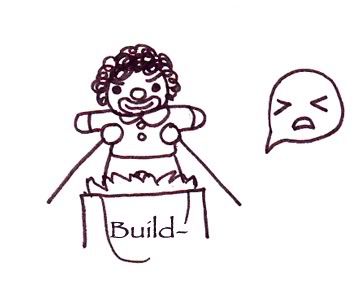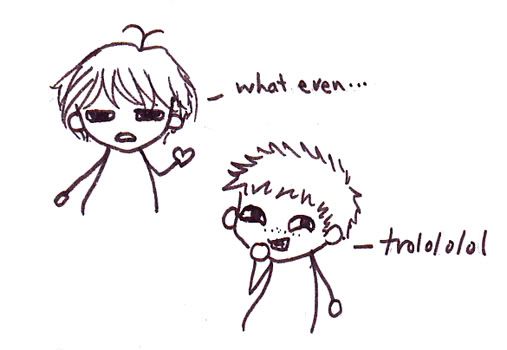 *Build-a-Bear is this store where you can build your own stuffed toy and you can put a little cloth heart in it which then makes the stuffed toy ~extra ~special.
**Sam's ninja-cutting move stolen from Fruit Ninja. (oops, and he's apparently left-handed ;;;)
***The ending of 7x14 was awesomely sparkly, but I am slightly butthurt at the lack of heart-giving. THIS IS MY FIX-IT.
Some more doodley sketches:
This started off as a doodle of an eye. And then I filled in the rest of the face and ended up with a bitchy-faced Sam ♥ (ignore the random half-face at the top of Sam's head /o\ that was supposed to be Dean prancing around with his slinky, but that sketch didn't work out ;;;)
After the Sam sketch, I wanted to colour some more, so I flipped through some magazine ads, picked a pose for reference, and...ta-da, Wincest (the ~Samulet was added because I was listening to podfic while drawing and the fic mentioned Dean ~discovering that Sam kept the amulet)