fishpatrol
1.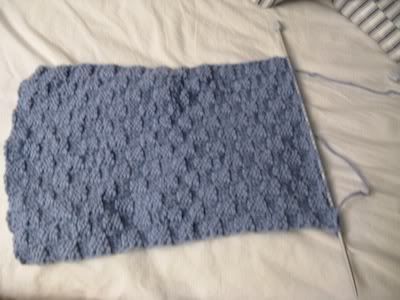 There's something about the end of the winter holidays that makes me want to take up
knitting
. XD So I've started up again, with the help of my mom (I swear, every time she sighs and takes the knitting from me to fix it/examine the problem/double-check, I'm sure she's thinking, "Y U SO DUMB, CHILD /o\" She denies it, but I know better). I still don't know which one's a purl and which one's a knit, but whatevs, this pattern seems to be working for me. :> I have too many scarves so this is going to be a bag! Exciting!
2. Photos from NYC in the cut below (not a lot of photos this time, for two main reason: 1) it was too cold to constantly dig out my camera! & 2) my camera doesn't do well at night or indoors, so the pictures didn't turn out all that well)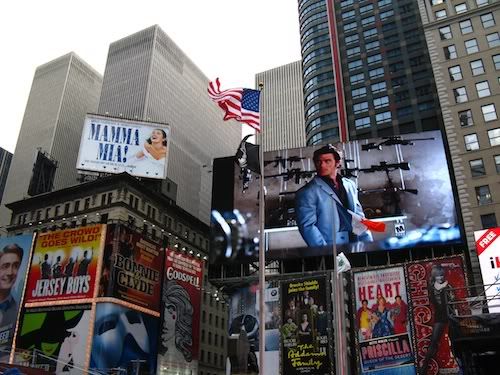 The Square that wasn't actually A ~Square.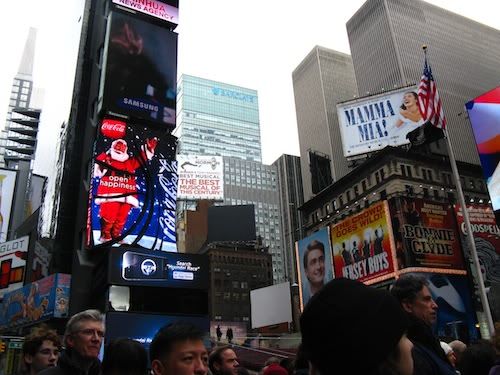 Look! There's DRad's face in the lower centre!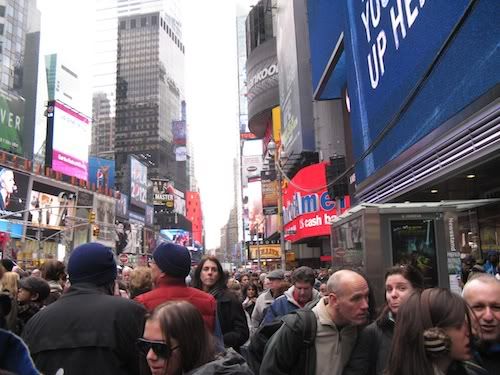 So many people! \o\ (you would think that so many people would generate sufficient body heat to keep me warm while waiting in line. WELL, YOU WOULD BE WRONG. :| THE COLD ~SEEPED INTO MY ~BONES \O\)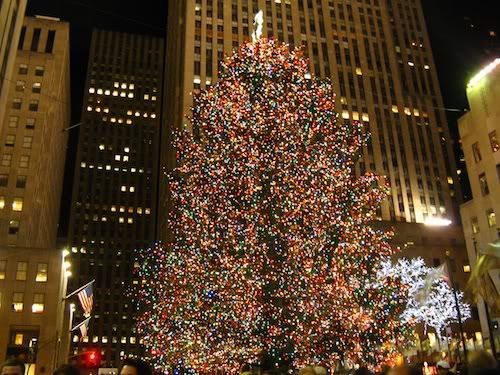 Rockefeller Christmas tree~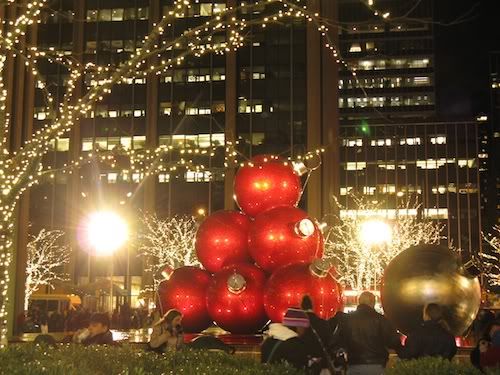 Giant Christmas balls~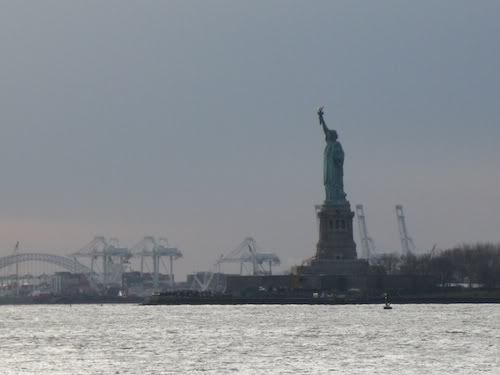 Statue of Liberty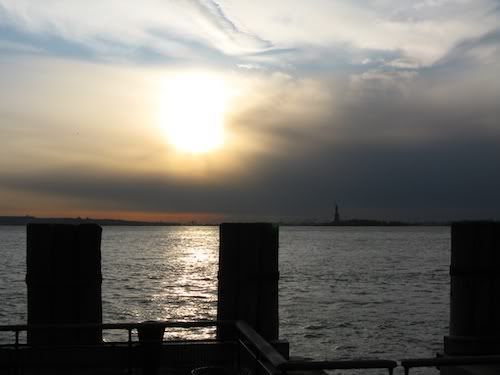 The statue again (see small figure, on the right side) under a ~dramatic sky.
3. There is no third point. Oh, wait, yes there is. New SPN tonight! I think it's about a hooker, or babysitting, or both (or maybe it's about Alec's One True Love crossovering and turning into a monster hooker, idk). I would rather it be about a ~unicorn~.